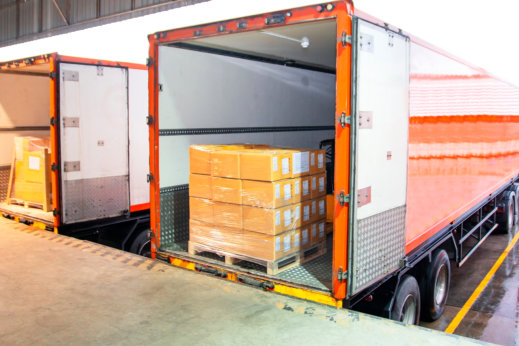 Shipping perishable goods is tricky, but it's not impossible either. In this article, we have enumerated a couple of tips you can use for that matter.
In order to succeed in shipping perishable goods, you must…
Create a packaging system.

There are several options which you can explore when it comes to packaging perishable items. Here are some items you can use:

Styrofoam box
These come in various sizes, so it's not difficult to select one that fits your requirements. Remember, the thicker the wall of your box, the fewer ice packs or dry ice you will need.
Insulated liners
These look similar to an emergency blanket, but they have the characteristic texture of a bubble wrap. Coil this around your product to protect it from the outside temperature.

Use a refrigerant.

A refrigerant will protect your package from spoilage en route. Common examples of refrigerants used when transporting perishable goods include ice packs and dry ice. But which one is best suited for the items you wish to ship?

Here, we have made a short comparison between the two to help you better decide:

Ice packs
These are generally used when transporting refrigerated items. However, before sending your package out, make sure you test the amount and size of ice packs you will need inside the insulated container you will be using. This will help make sure that your items will remain properly chilled during shipping.
Dry ice
These are typically used when handling frozen items. Since dry ice is considered a hazardous material on its own, you will need to make certain adjustments when labeling your package. If you're not entirely sure with the process, you can reach out to

M&N LLC

for advice.

Select a shipping partner.

There is a lot of Trucking Companies in Seattle, Washington. However, not all of them have the capabilities to ship perishable goods properly.

In order to select the best shipping provider for perishable goods, you should consider if:

They are equipped to handle the job.
They are able to make quick deliveries.
They are willing to offer reasonable rates.
If you have not selected a logistics company to work with your requests yet, then why not turn to us? We are an import and export specialist that use refrigerated containers to keep your goods fresh and well preserved. On top of that, we can also offer a FREE quote to help you get started!
Are you finally ready to transport perishable goods?
In case you still have questions in your mind about the topic on hand or with regards our Intermodal Services in Seattle, Washington, please feel free to redirect it to one of our trained representatives through a call. You may also type down your question in the message box below if it is more convenient for you and we will give a response shortly after.
Found this post informative? Share it with your loved ones and friends today!