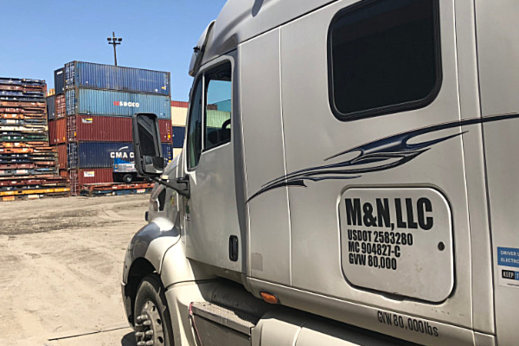 Are you in the market to have goods transported? Before you arrive at a decision on which trucking company to hire, be sure to compare prices, services, and other capabilities of the most reputable establishments in the industry. If you happen to be residing in Washington, your search would most likely lead you to M&N LLC, one of the leading Trucking Companies in Seattle, Washington.
Being careful and thorough about which companies you decide to partner with helps you find one that is best-equipped to meet your unique needs. Here are some factors you need to take into consideration before signing that agreement.
A company's reputation is always going to precede them.
Before you even begin researching about a potential trucking partner, you'll likely already have heard about what people are saying about them. However, word-of-mouth advertisements alone should not determine your decision. If you're particularly inclined to work with a certain company, try to dig deeper and find exactly where their brilliant reputation stems from. Your search will also help you steer clear of companies that have gotten numerous complaints from customers over the years.
The drivers pretty much hold the future of your cargo in their hands.
It is always your right to ask about the professionals who'll potentially be navigating the vessels holding your precious goods. You need to look for companies who employ alert, experienced, and expert drivers. They also have to hold current licenses and have no history of being under the influence of alcohol when driving.
A company's services give you what you need from them.
You hire a company because you're confident that their capabilities will help you accomplish your objective – which is to get goods transported safely, securely, and on time. If for instance, you're in search of Intermodal Services in Seattle, Washington, then you need an establishment who can execute that kind of service in ways that meet your unique specifications. Look for a trucking company that structures their solutions according to your needs and are always willing to go the extra mile to accomplish your transportation goals.
It is important to pay close inspection of a company's fleet of trucks.
These will be the vessels carrying your goods for hundreds or even thousands of miles, so you have to make absolutely sure they hold up during the entire trip. Trucks have to be new and in great condition to be able to withstand environmental conditions and keep your goods safe on the road.
Superior customer service for your peace of mind.
Most of those who are in the market for truck transportation services are going to want regular updates on their cargo. A lot of modern trucking companies may offer technology and other advanced systems to reassure their clients of their cargo's status, but it always helps when safety is reaffirmed by a representative of the company.
Are these tips helpful? Feel free to forward this to a colleague who's looking for reputable trucking services in Washington.