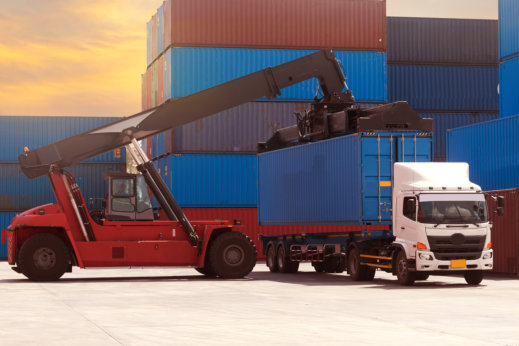 The real question is, why shouldn't you? Your competitors are using the same tactic. It's time for you to step up your game and take advantage of Trucking Companies in Seattle, Washington. Doing so brings a ton of perks right onto your plate. For starters…
It lets you focus on your business.

No one said that being an entrepreneur was going to be easy. Yet, here you are, doing your best to keep your business afloat. It's quite surprising how you manage to do that with the many responsibilities on your shoulders!

Well, if you can manage this much now, just think how much more you can do without having to worry about logistics. Let M&N LLC take the wheel so you can concentrate on the more important stuff.

It gives you access to better technology.

It's understandable that you would want the best services for your business. But, let's be honest. Running your own logistics branch can be quite a costly investment. You'd have to worry about permits, employee salaries, and other paperwork too.

If you want to free yourself from all that hassle, try outsourcing. You can get the best services you want only when you need it.

It offers you custom solutions.

There is not one exact solution to a problem. As a business owner, you're well aware that using a creative answer is always the most effective. But, if you have your own line of logistics, this can be a difficult approach.

Why limit yourself to one solution? Especially when you can have a whole arsenal of options through outsourcing. What kind of approach to logistics do you want? Tell us now and we'll take care of it for you.

It aids you in boosting customer satisfaction.

No one likes to experience delays. Yet, when you're using your own logistics team, this can sometimes be unavoidable.

If you want to better please your clients, decide on outsourcing your logistics. We'll help you better deal with risk management too.

It takes you to greater heights.

We're not exaggerating. When we say that outsourcing your logistics can grow your business, it will. Take a look at the facts.

Getting logistics and Intermodal Services in Seattle, Washington from us has a ton of benefits. You get to spend less money, riskless merchandise, and reduce the possibility of losing your clients due to delays. It all goes full circle. Makes sense now, doesn't it?
If you're still on the fence about outsourcing, why don't you discuss your options with our specialists? Surely, we can come up with a plan of action that will meet both your needs and your budget.
You can reach out to us by typing down a message in the comment box below. Or, if it's more convenient, you can also give us a call.
Was this blog post helpful for you? Take this chance to share it with your business partners and friends!